Home Sanctuary
Decorate now: Give your room a makeover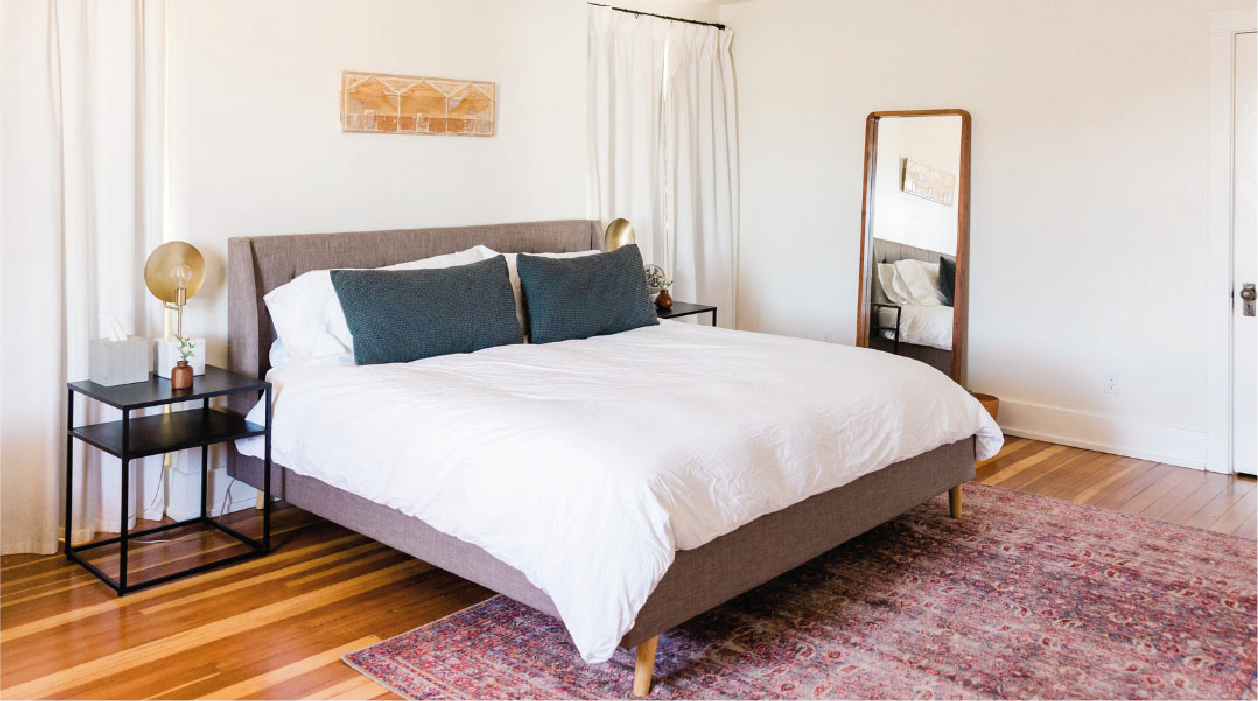 Blog
How to select the right rug for your room?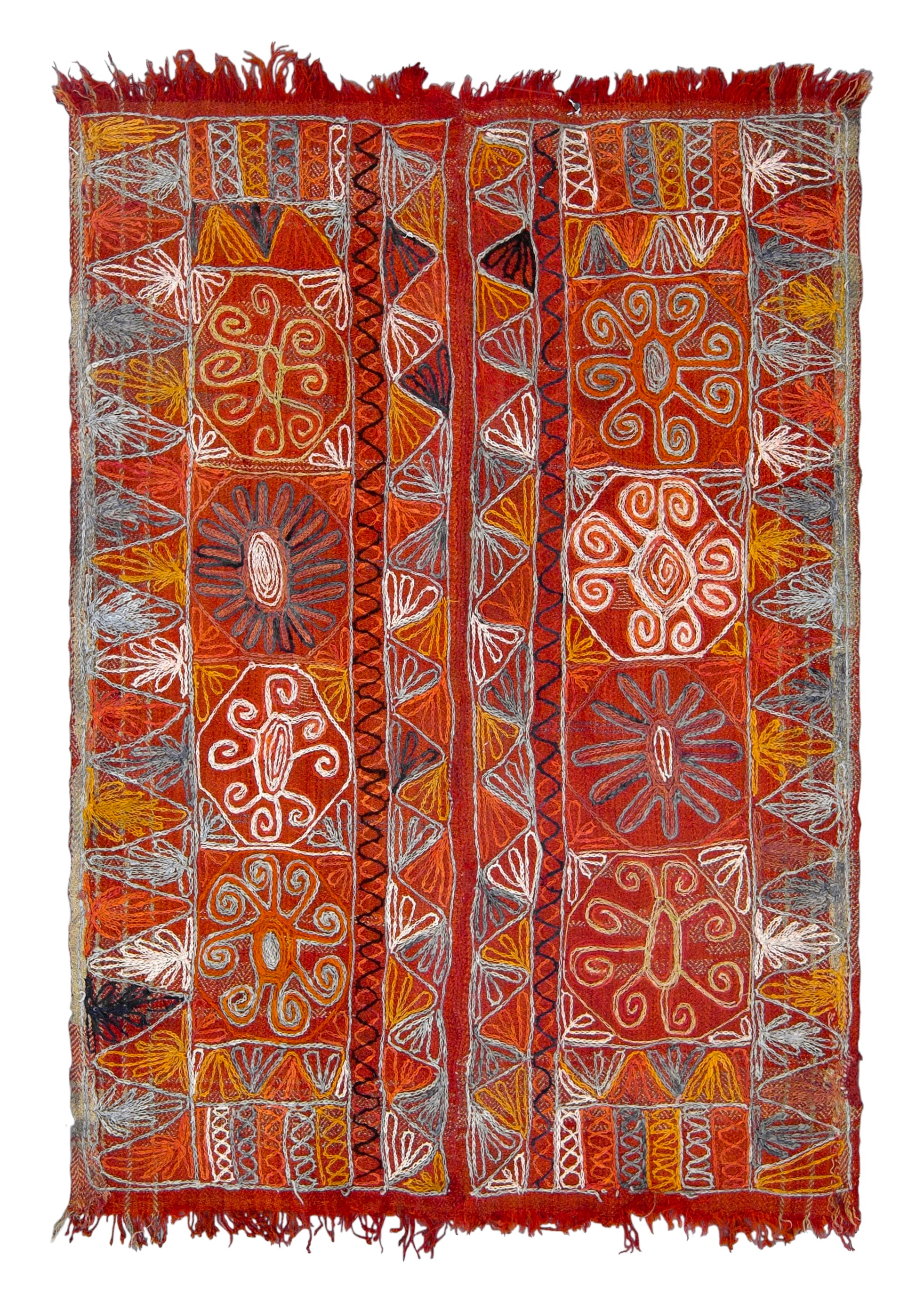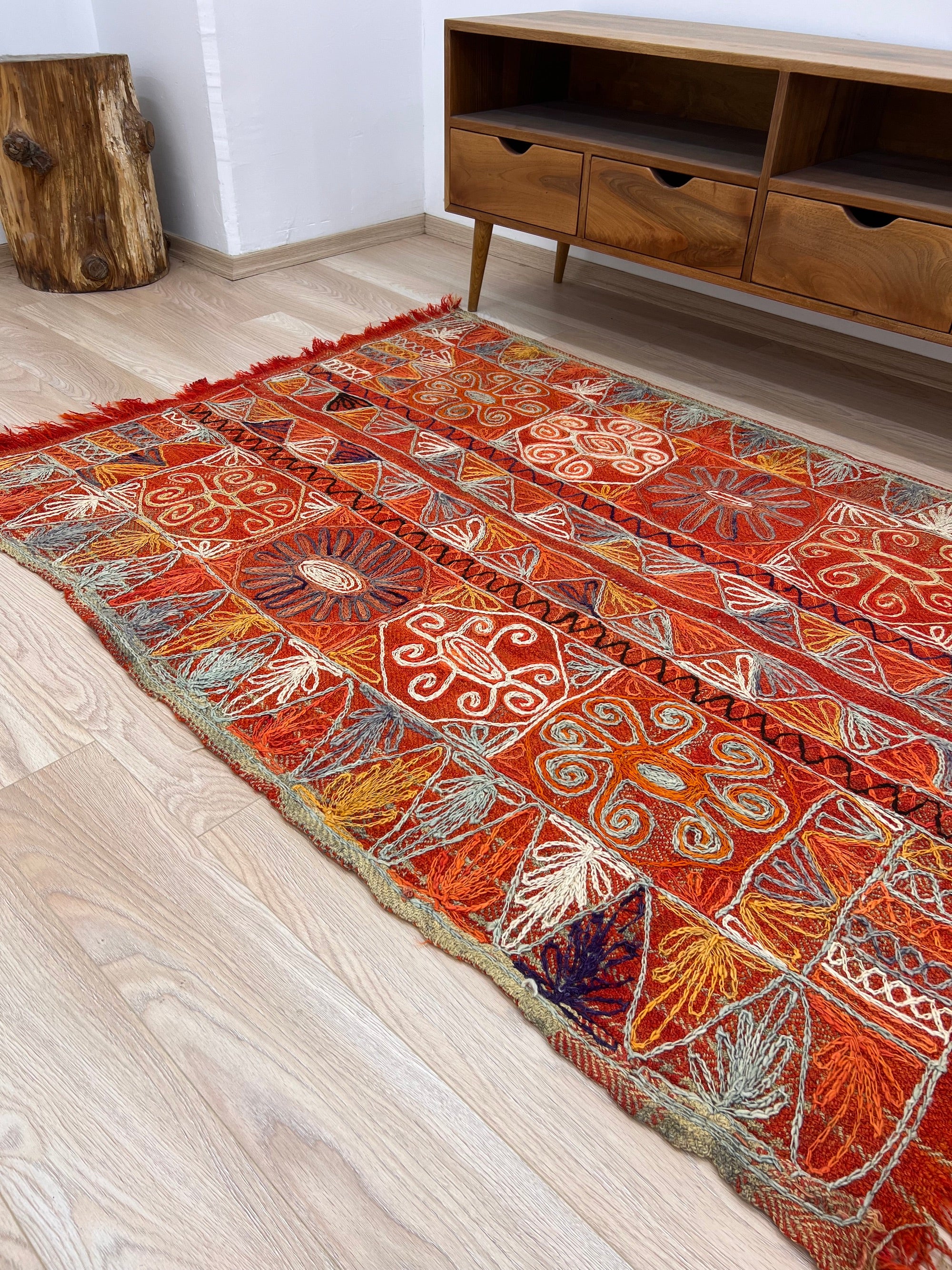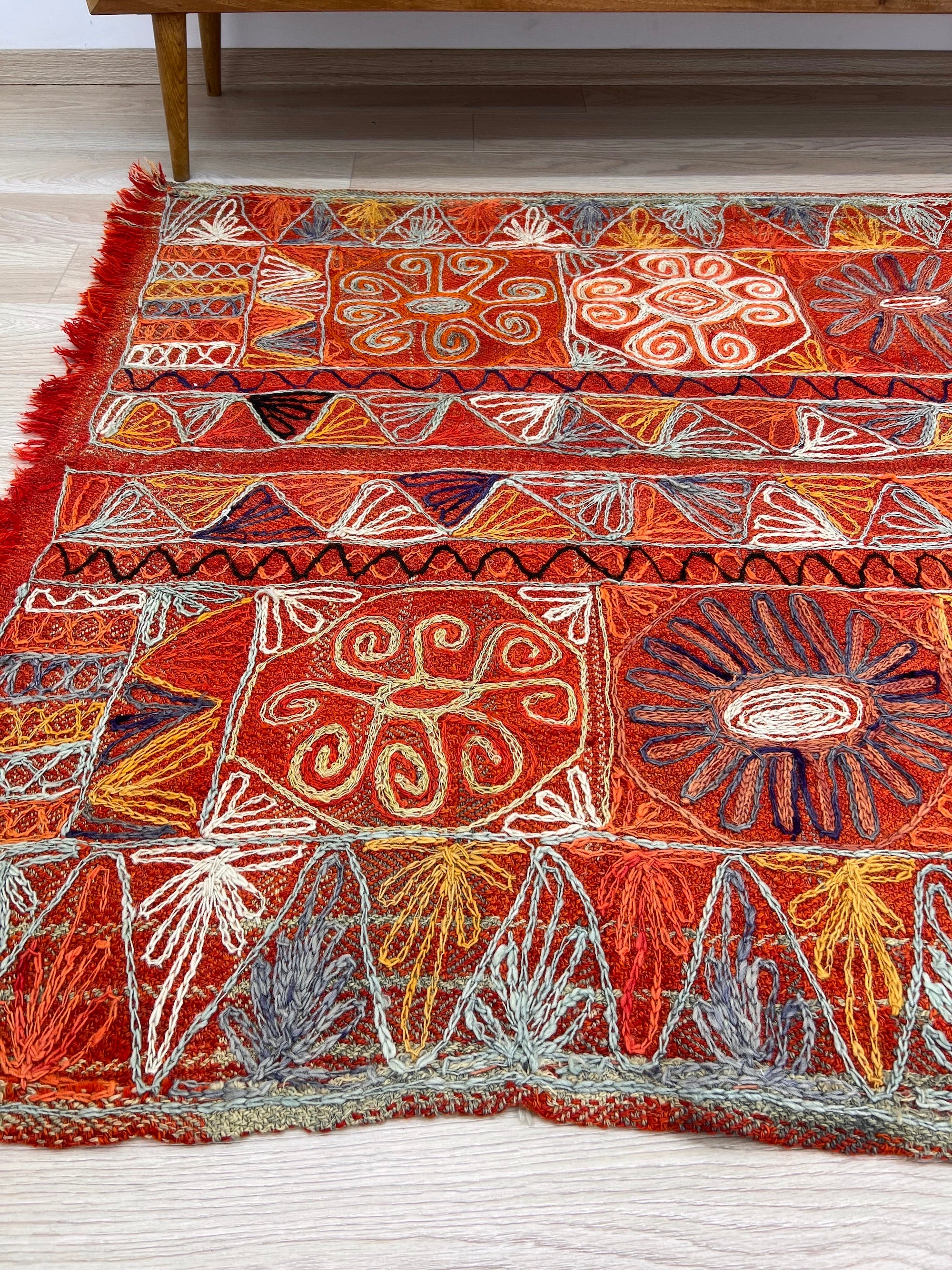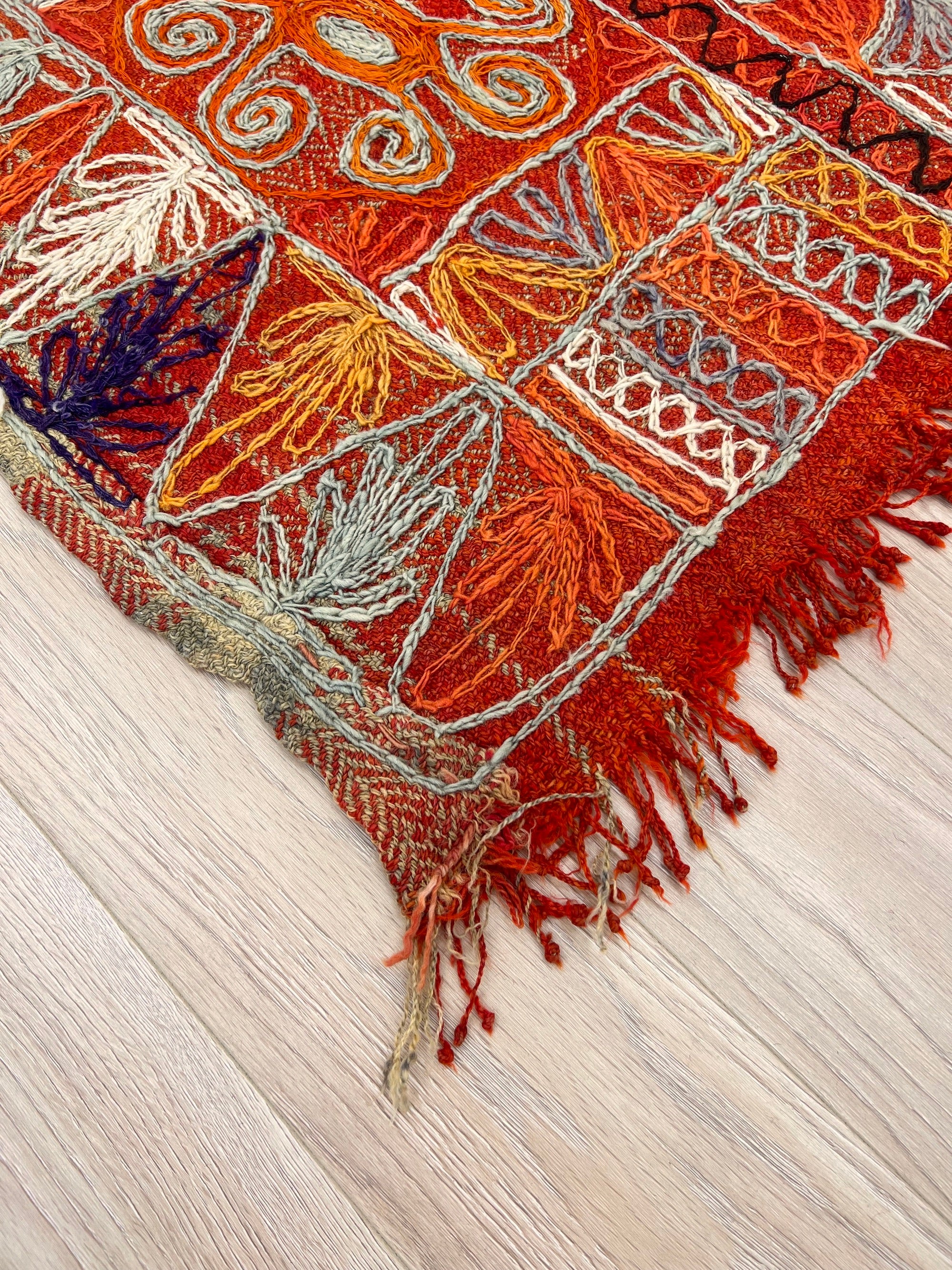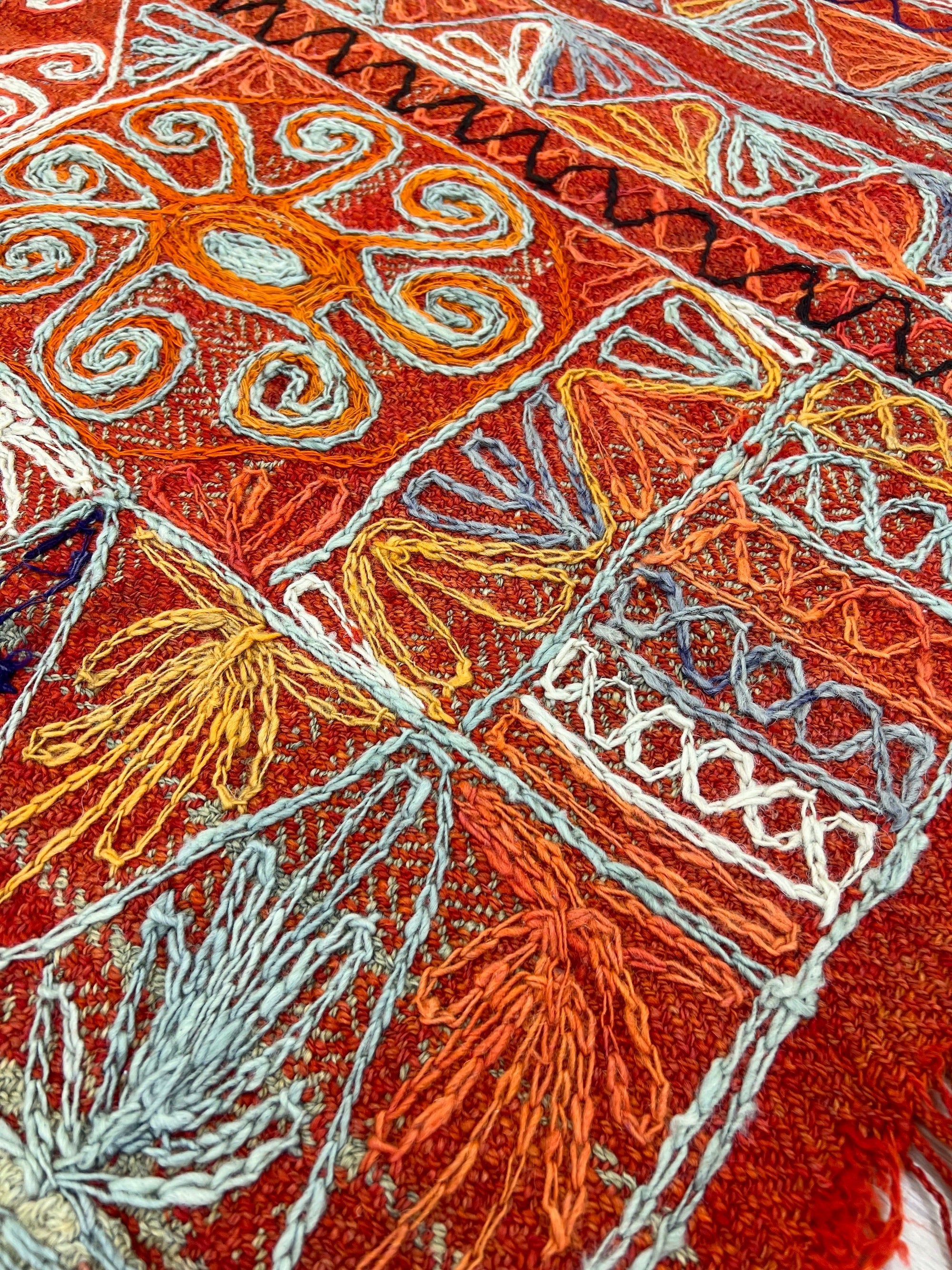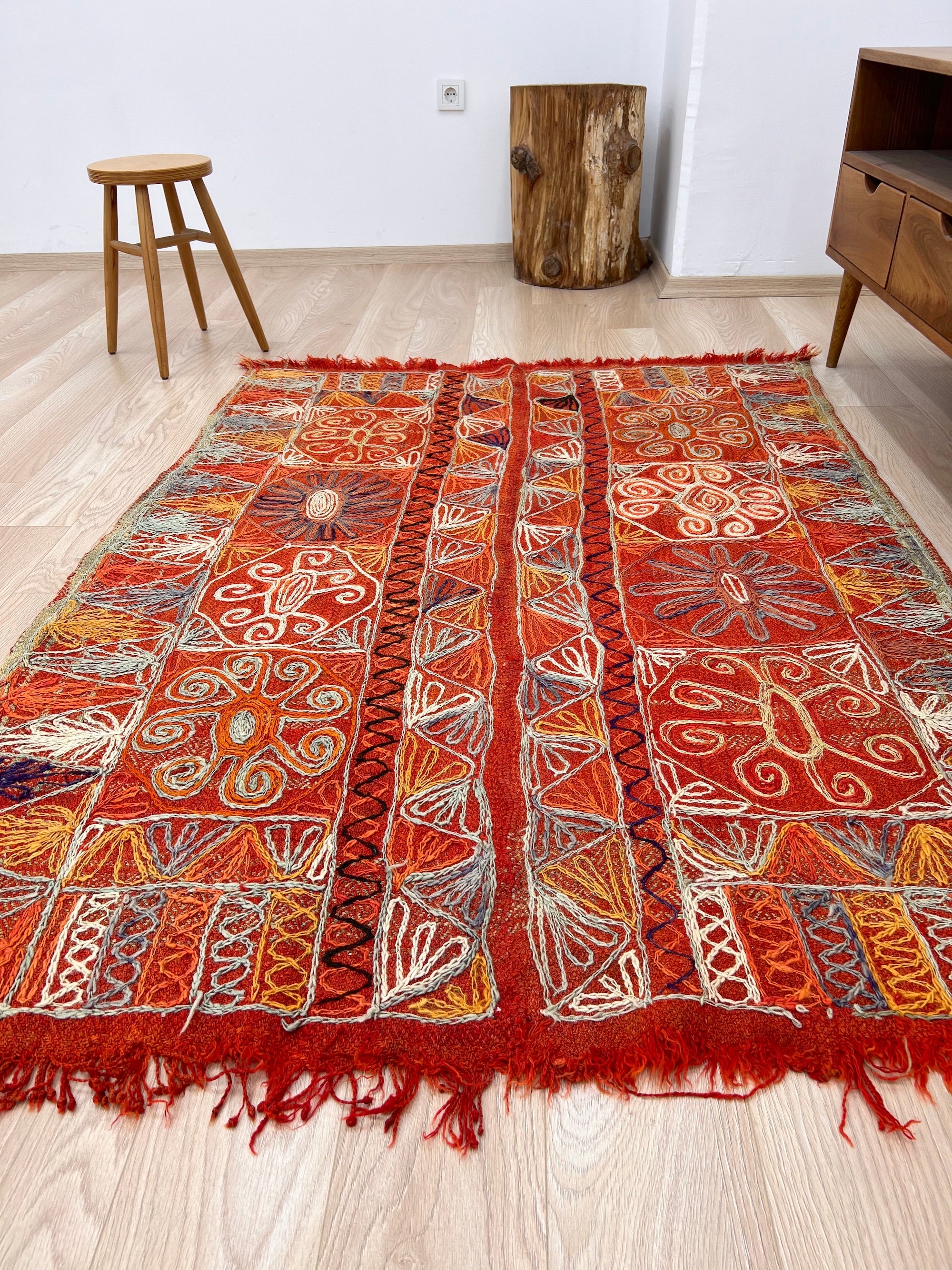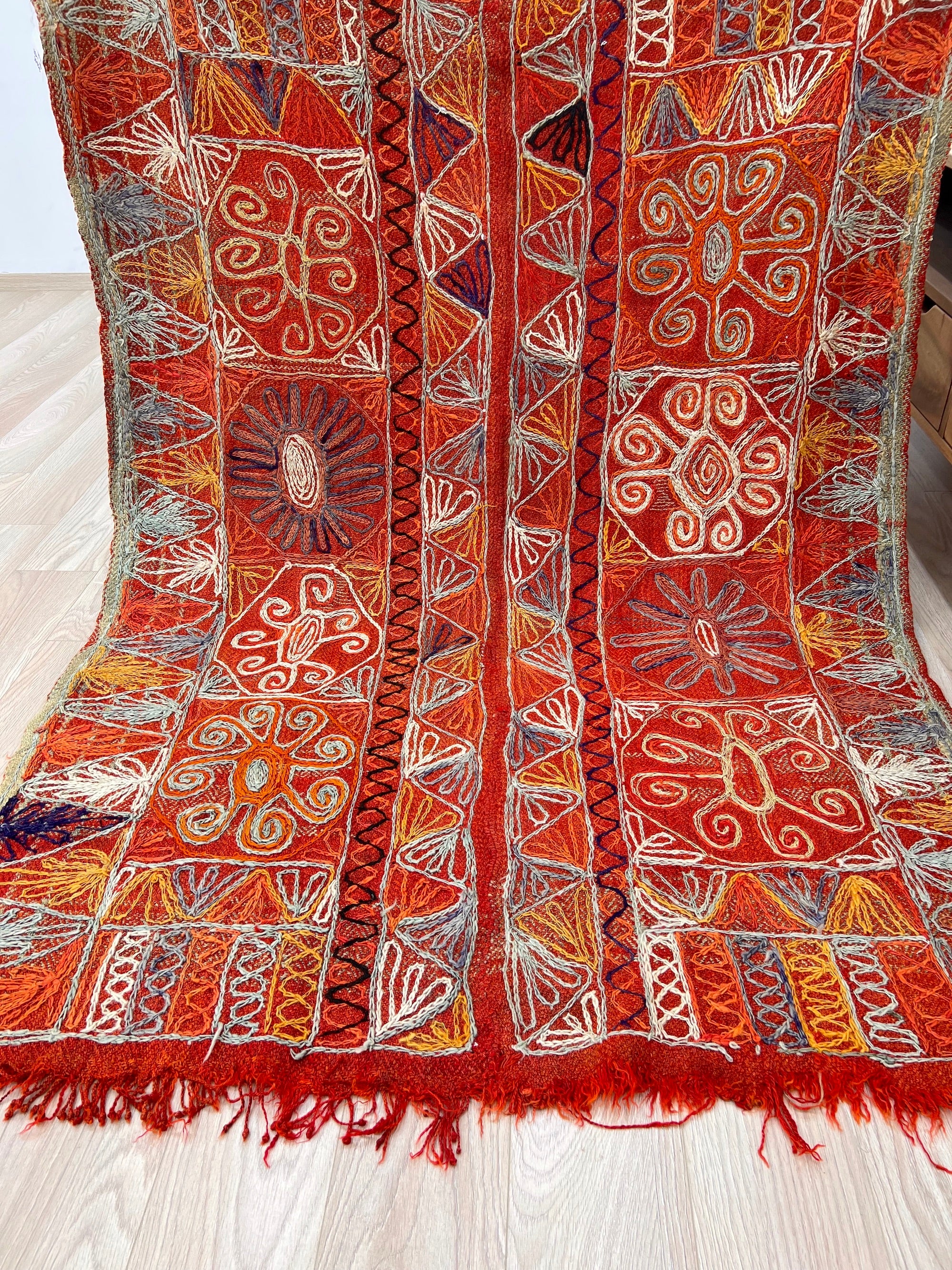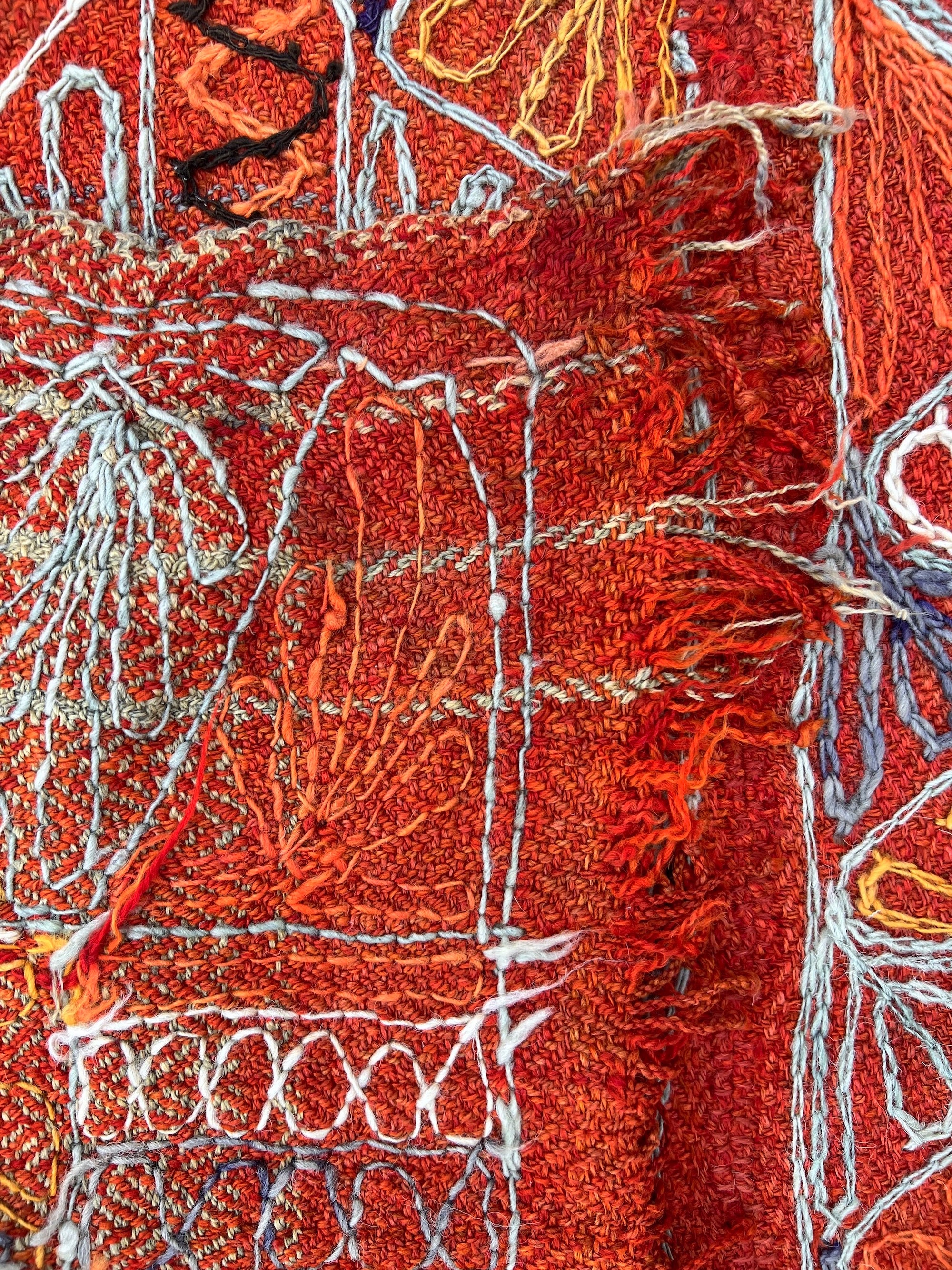 Delivery Time: 1 - 3 business day
Introducing the Alsinia Vintage Turkish Kilim Rug, a true masterpiece that seamlessly blends vintage charm with a modern aesthetic. Crafted with meticulous care, this rug is designed for those who appreciate the allure of one-of-a-kind pieces that exude timeless elegance.

Handmade with a combination of wool and cotton, the Alsinia Kilim Rug is not only visually stunning but also environmentally friendly, ensuring that it poses no harm to your health or the planet. Its intricate low pile design showcases a mesmerizing geometric pattern, featuring vibrant hues of burgundy, navy blue, emerald green, and pink. Each color intertwines harmoniously, creating an enchanting tapestry that will instantly elevate the ambiance of any room.

Originating from Turkey, this vintage rug carries a rich history that spans 50-60 years, adding a touch of authenticity and character to your space. Its medium size of 5' 11" x 4' 4" (181 x 133 cm) makes it versatile, suitable for various areas within your home, from the living room to the bedroom or even as a statement piece in your office.

The Alsinia Kilim Rug is not just a decorative piece; it is a testament to exceptional craftsmanship and durability. With its low pile height of approximately 0.2" (0.5 cm) and the use of high-quality materials, this rug is built to withstand the test of time, ensuring that it will remain a treasured part of your home for years to come.

Embrace the allure of vintage charm and add a touch of sophistication to your living space. Experience the unparalleled beauty of the Alsinia Vintage Turkish Kilim Rug and make a statement that reflects your unique style. Don't miss out on this opportunity to own a truly remarkable piece of art.

Product Information:
- Type: Kilim Rug
- Age: 50-60 years old
- Size: 5' 11" x 4' 4" (181 x 133 cm)
- Origin: Turkey
- Pile: Low; approximately 0.2" (0.5 cm)
- Material: Wool and cotton

Buy this unique product now and transform your home into a haven of timeless beauty and sophistication.